My art is an investigation of humanity and relationships. I use mixed media to explore the human condition, especially as it relates to our interaction with others. I overlap the figures, varying the media and the size, so that one is left questioning how the people in my work are meant to interact with each other. Through the application of a large variation of media, including but not limited to: collage, photography, oil paint, acrylic paint, gesso, gouache, pastel, charcoal, graphite and ink, I approach the serious questions I have about the human experience through playful exploration.
The process of creating the artwork proceeds from a balance of discovery and destruction. The artwork begins with intuitive color washes that come to be human form as the artwork develops. By the time a work is finished, the original figure has likely been destroyed, making room for other figures that are unveiled in their place. Each of the layers leaves an impression as I add and subtract media, building the piece to its fruition. Hints of underlaying figures are as integral to the message as the bold figures that stand out in the foreground.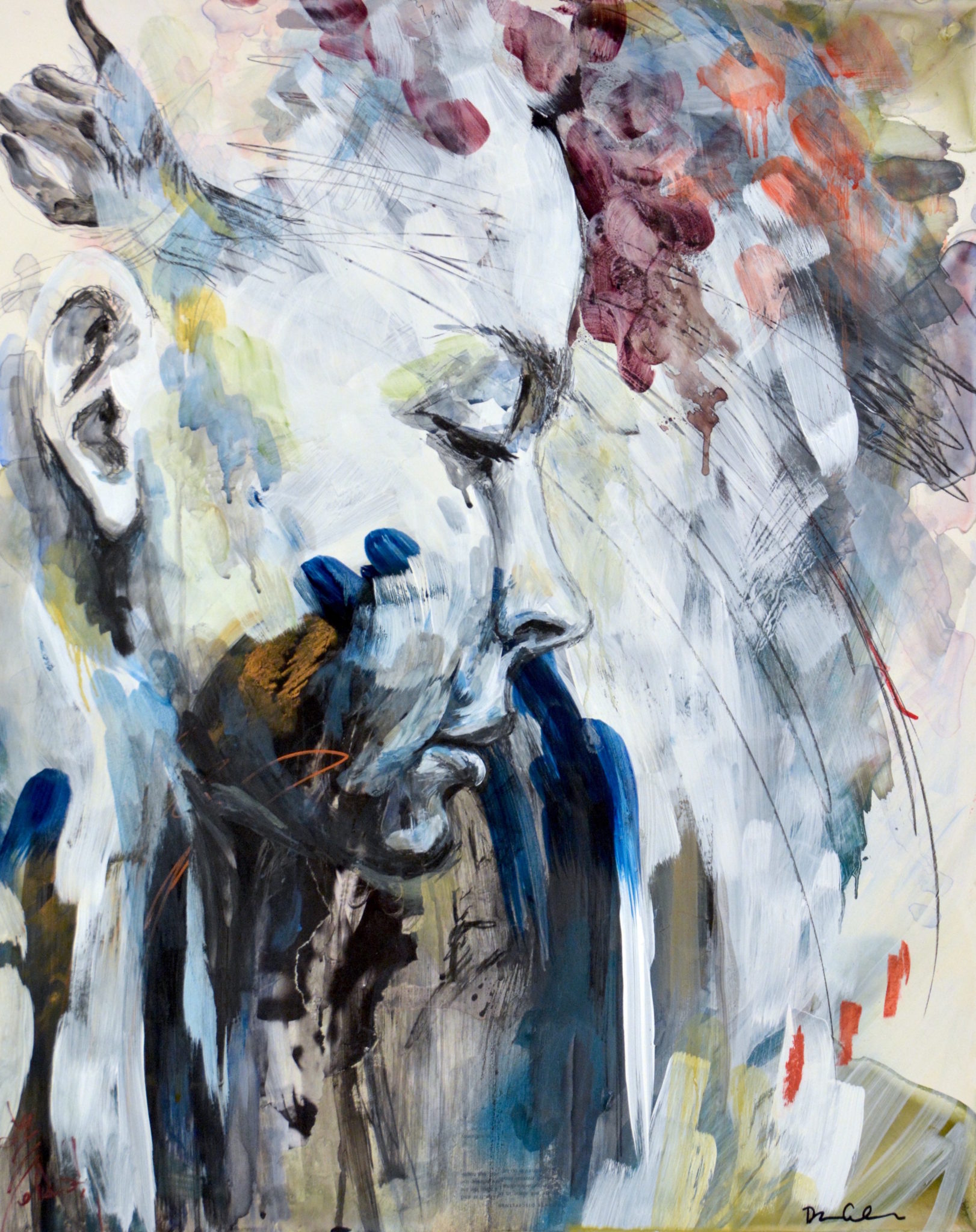 The artwork, Marie (2016), shows a complex layering of figures such that the bold profile of the young woman is interrupted by the underlaying silhouettes that show from beneath her. There is the suggestion of at least two other forms that can be identified by the remnants of hands, one drawn in the top left and one collaged into the bottom center. The hands lead to wrists that seem to disappear behind Marie and lead us to wonder about the story she is telling us about her human experience.
The thematic elements of my work play out in 3 different types of work: mixed media paintings on panel or paper, photo based paintings, and shadow boxes. Each of the series uses overlapping figures to investigate human interaction and the impressions we make upon each other. Whether figures are drawn directly on a photograph as in Father, Soldier, Son (2016) or figures are formed in wire and suspended over a photograph as in Memory Boxes (2016), the tension created when multiple human forms are combined and obscured is present in all of the artwork. Ultimately each piece contains moments of clarity, suspension, and mystery, mirroring the precarious balance of confidence and insecurity within us.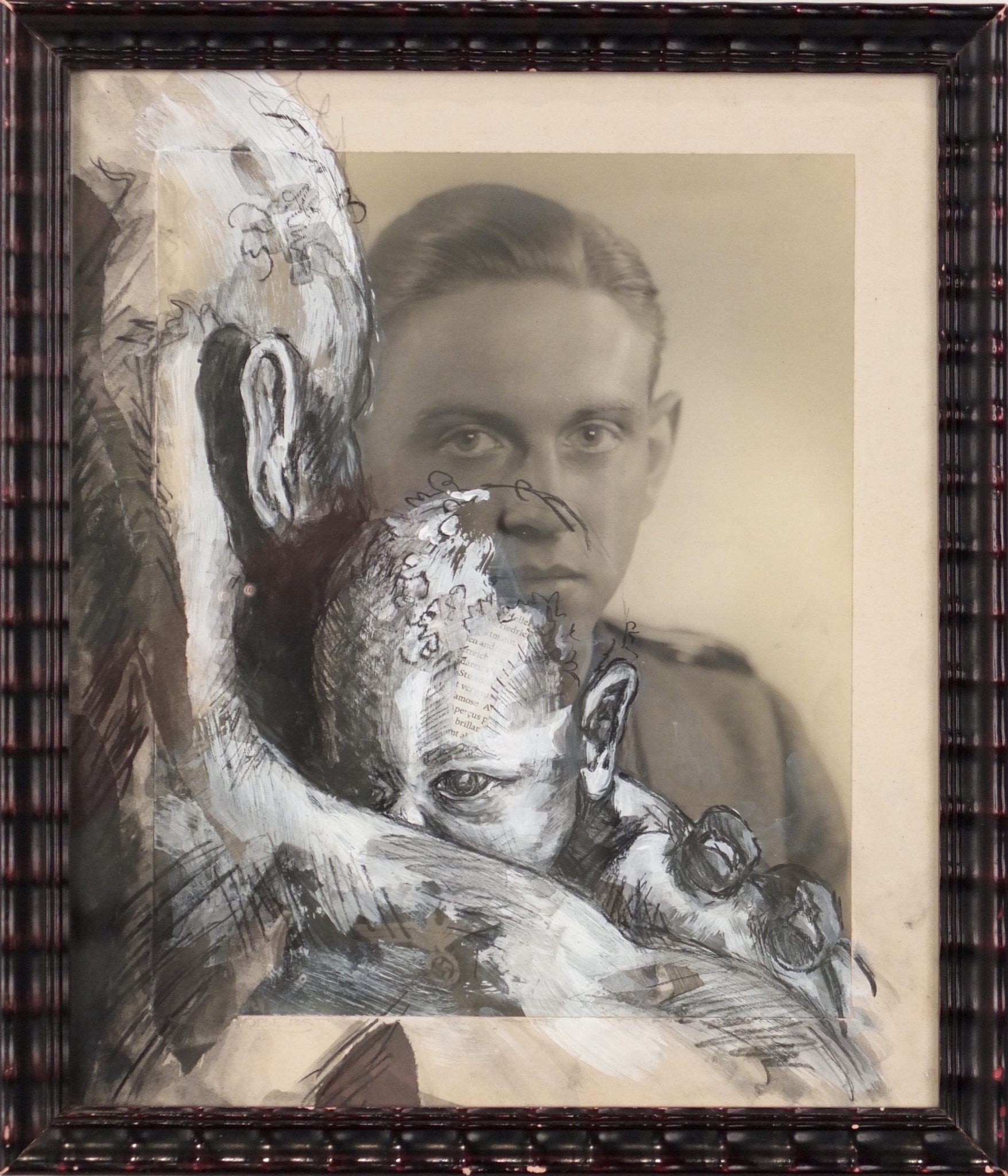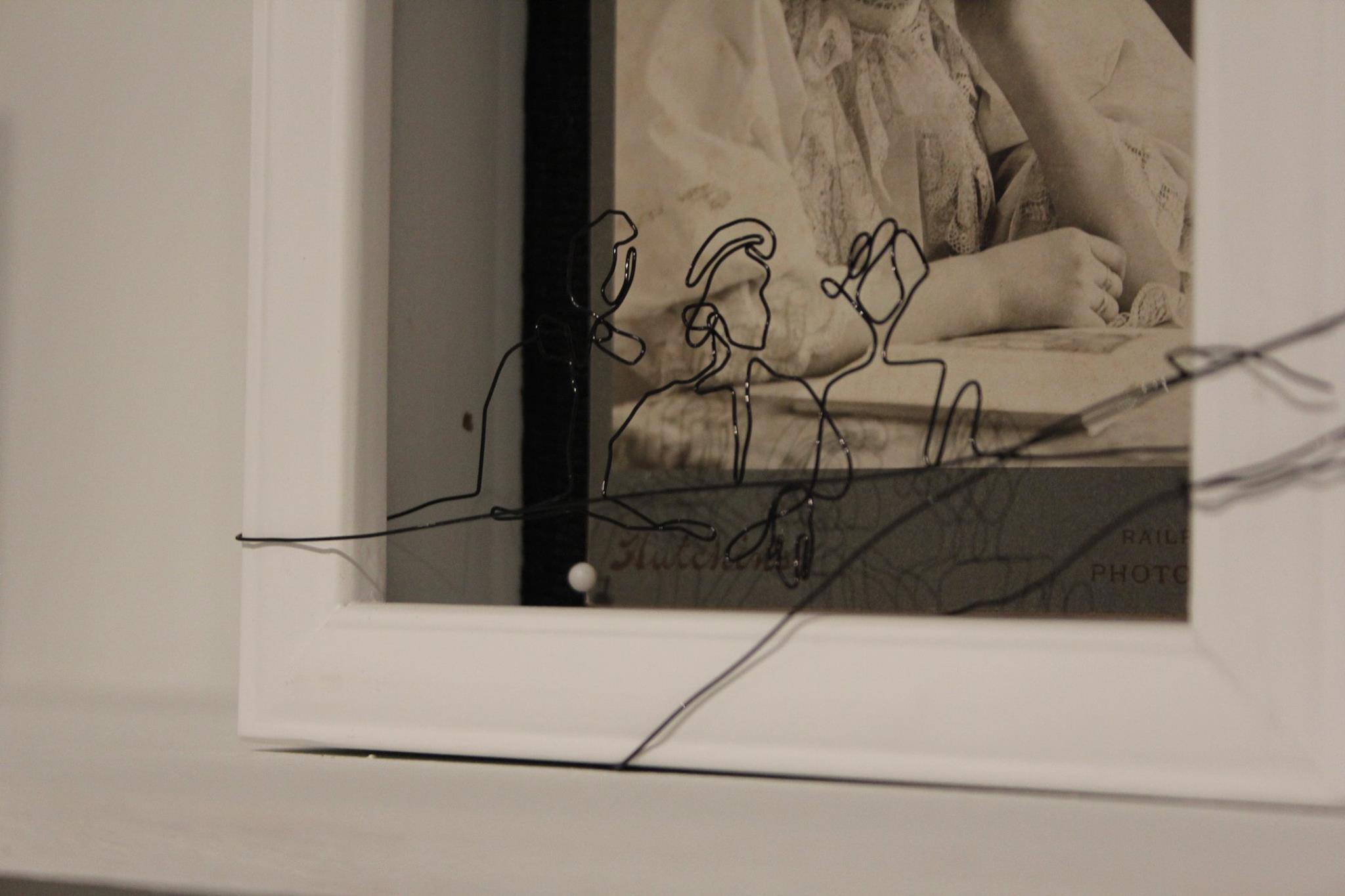 My artwork is characterized by ethereal, transparent layers of color combined with bold line-work. The mark of the artist is evident through brush strokes, drips and scratches. Often, parts of the work are left underdeveloped but for a few marks from the original layers of the piece. The work is expressive, emotional, and vulnerable. The movement communicates a sense of energy and possibility. They are almost playful. One gets a sense that they could join me in my search for understanding of our social relationships.